Los Angeles Chamber Music Workshop
Program Information
Registration Deadline is March 20 (or until the program is full - whichever is sooner).
Registration Form can be found HERE.
This program is filled on a first come first serve basis. We have space for 4 chamber groups (up to 16 students) and registration will close when those groups are filled. Register early to make sure you get a spot.

The workshop runs from 5:00pm on Sunday June 16 through 2:30pm Friday June 21 at Pitzer College in Claremont.

Registration requires a video for placement purposes.

Music will be available beginning May 15.

The workshop is open to Suzuki and traditionally trained string students and pianists. Students must be between thirteen (as of June 16) and eighteen years old.
Recital & Coaching with 2018 Guest Artist,
William Hagen
Teen Dorm
CMW Participants have the choice to stay on campus in the dorm or to stay off campus with family.
However, in order to experience the full benefit of CMW, students are strongly encouraged to stay on campus in the teen dorm.
The CMW experience is carefully designed to include classes from 9am to 5pm as well as evening activities and social experiences that are a core part of the CMW experience.
Past CMW participants who have stayed off campus and then stayed on campus in a subsequent year will tell you without question that they missed out on a large part of the experience by commuting.
CMW provides 24 hour supervision, support and structure for the Teen Dorm residents. Teen Dorm includes room and board.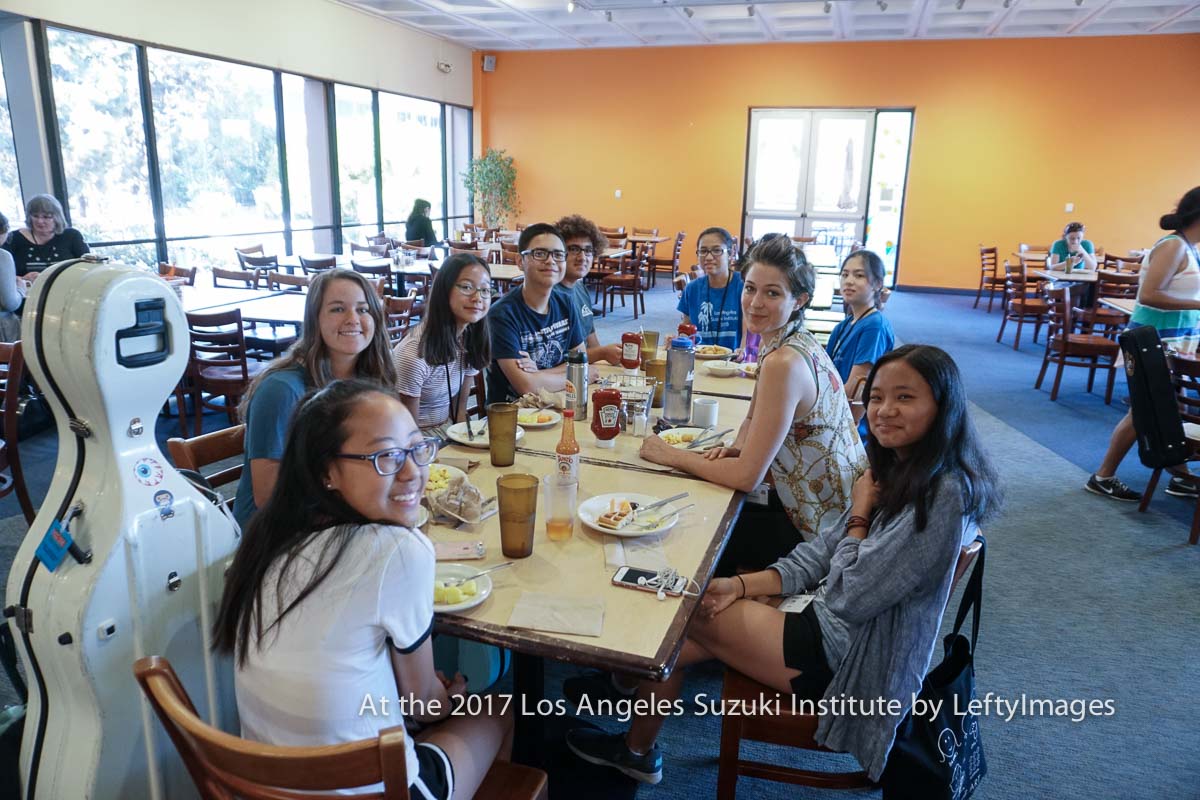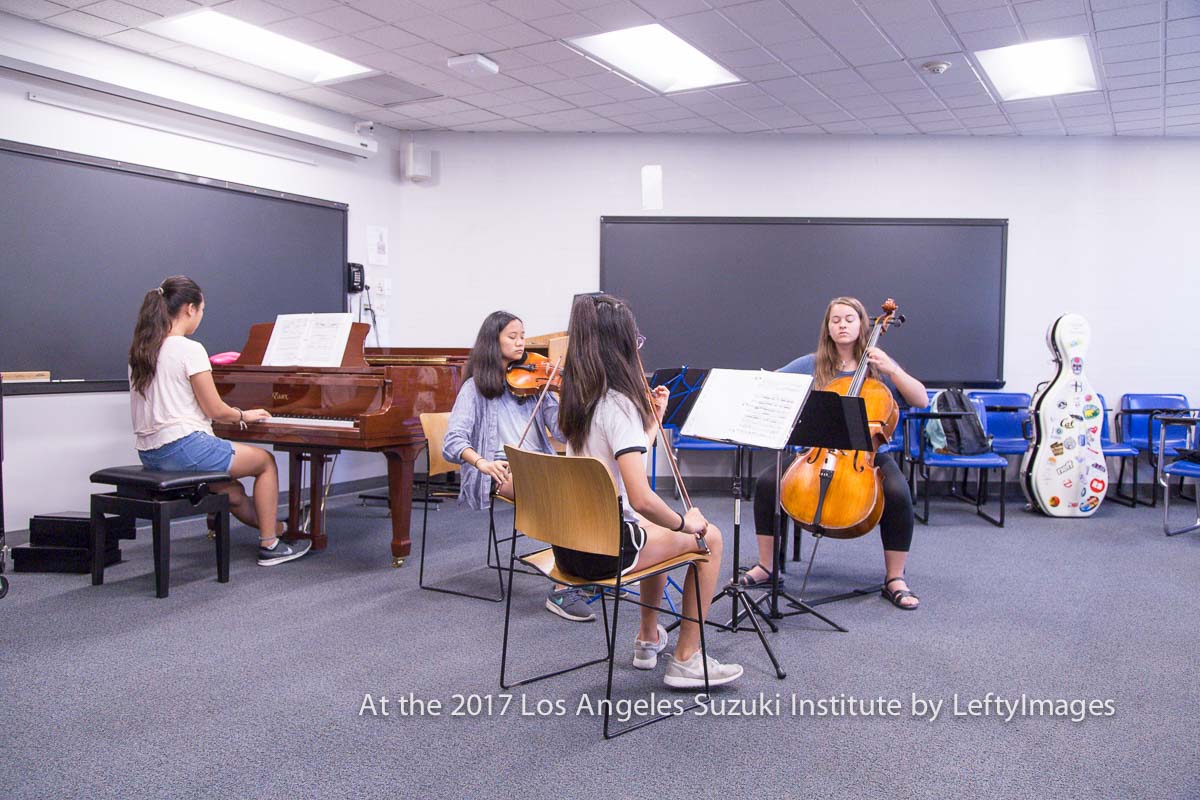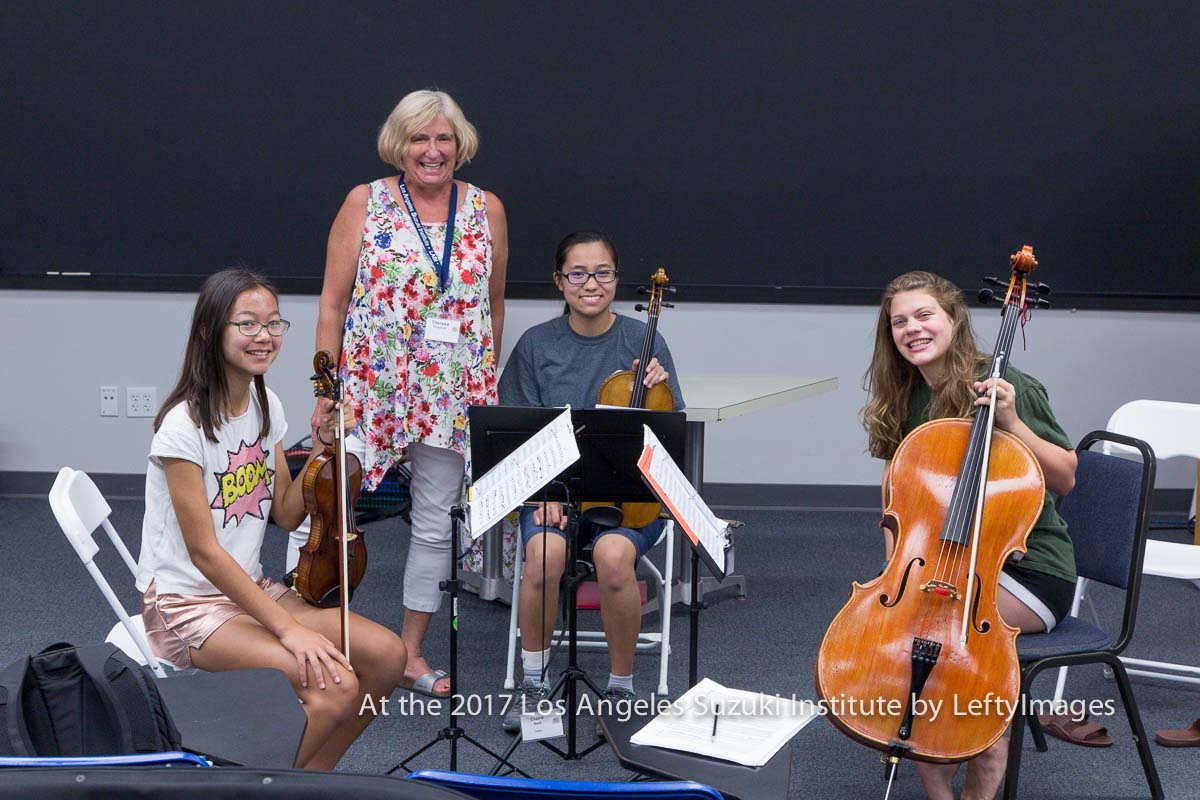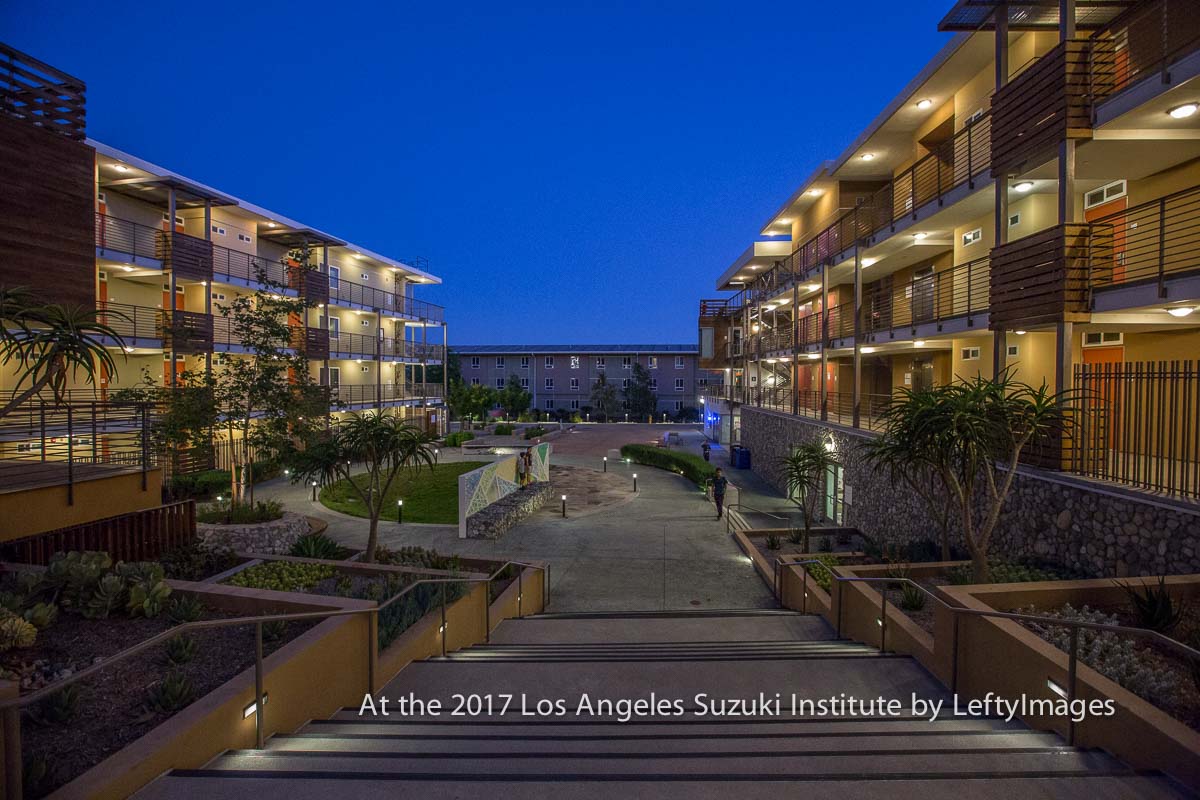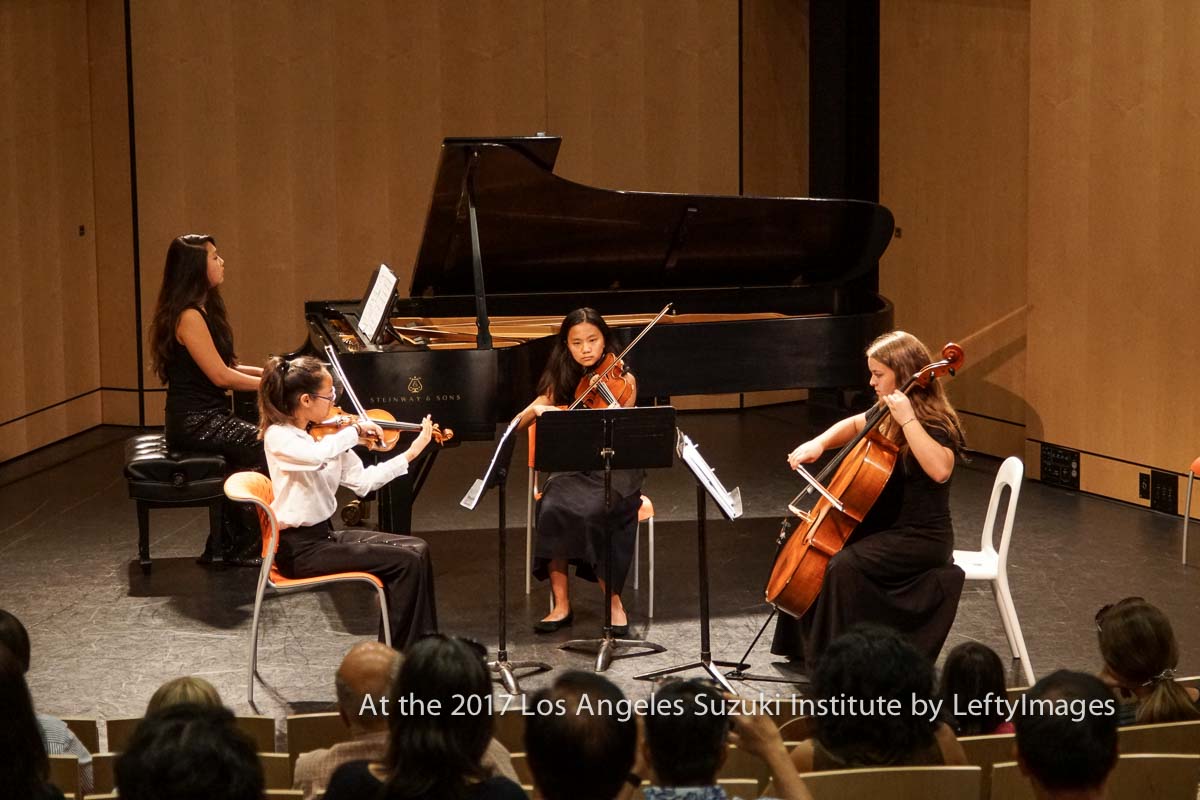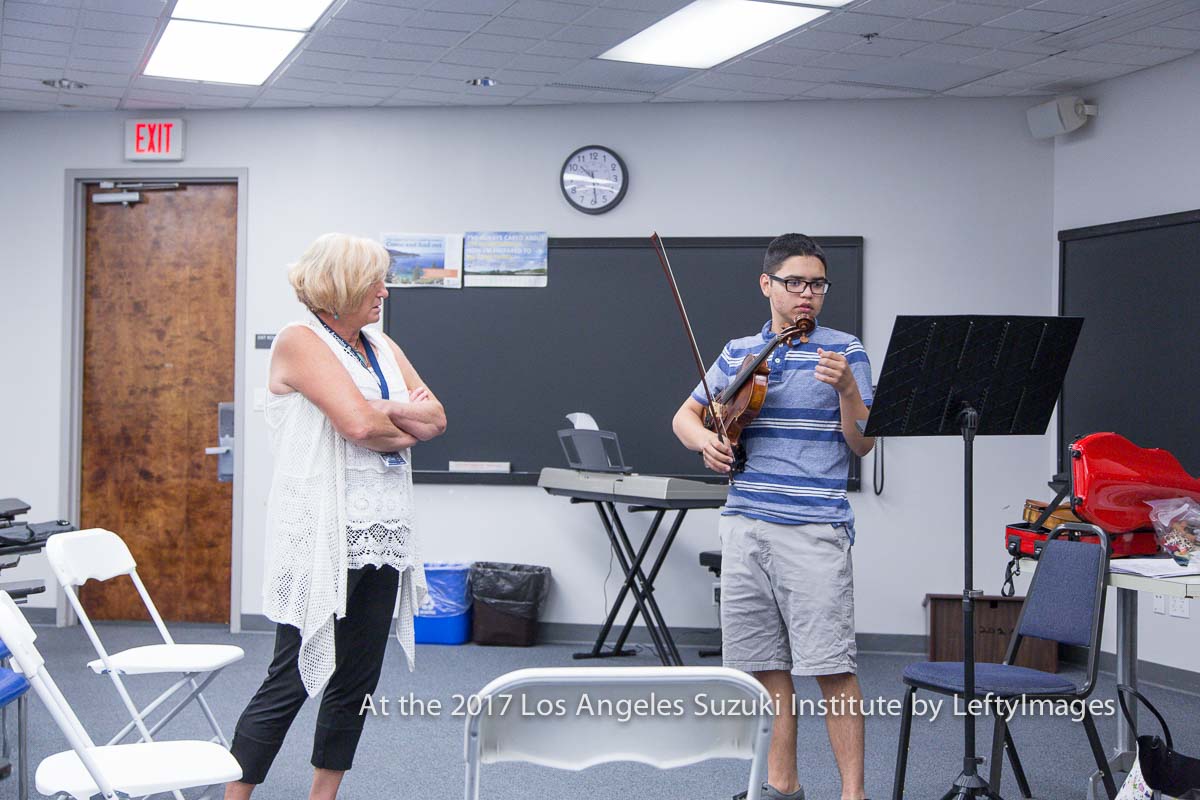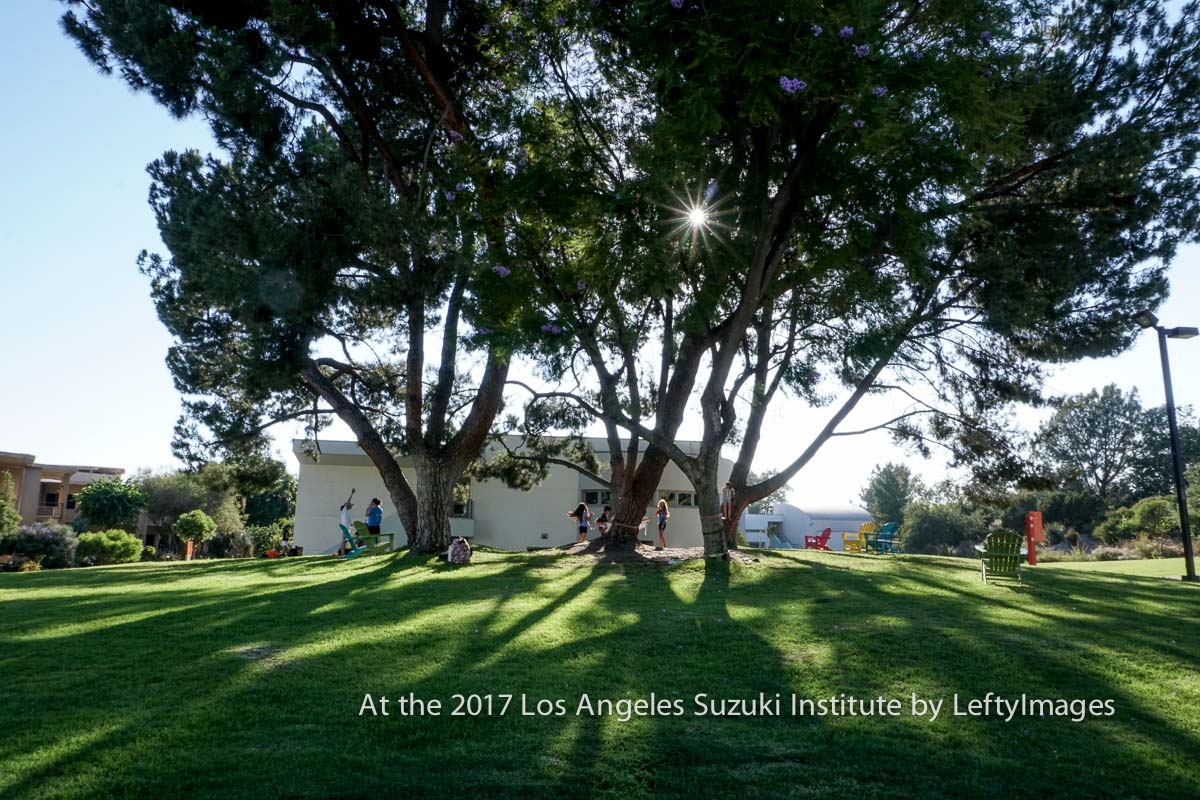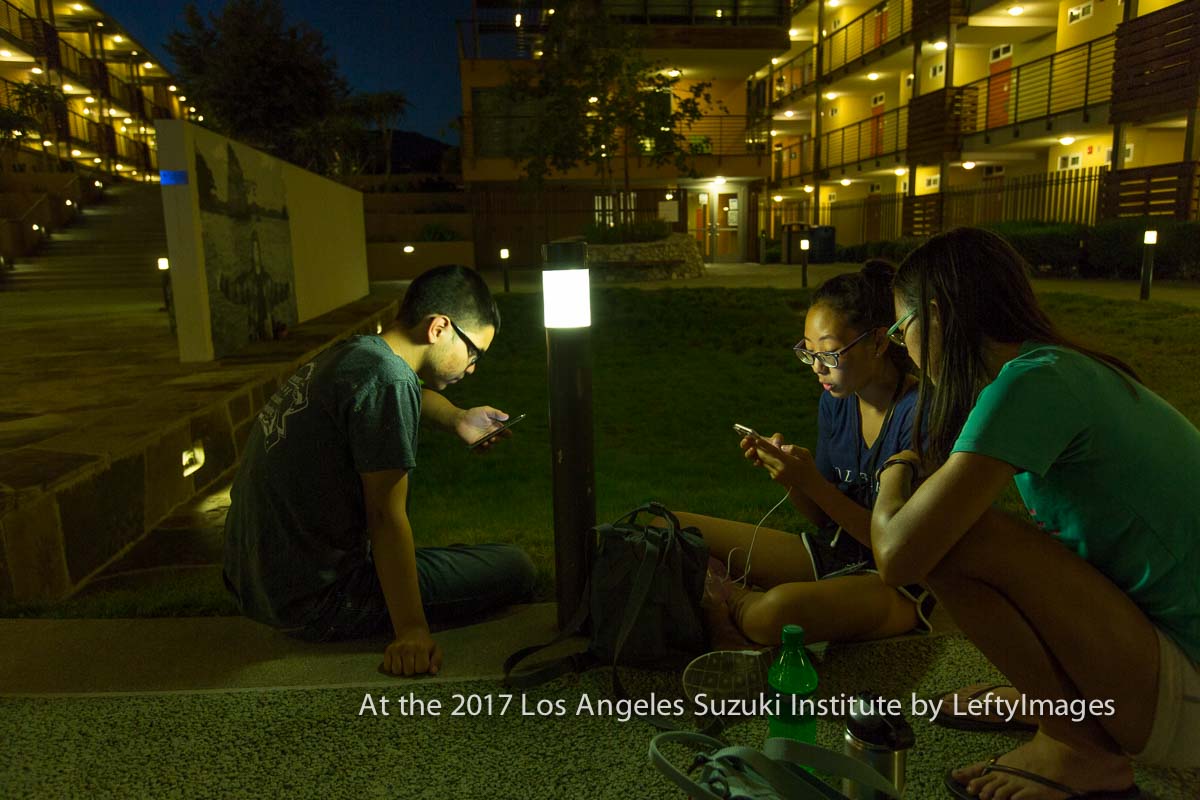 Student Registration
Price list can be found here.
There are still a few openings in all instruments, all levels (except CMW) so go ahead and register without checking with the director first!
CMW Tuition (without Teen Dorm)

February 15-March 3 $1,065
March 3-March 20 $1,085
CMW Tuition (includes Teen Dorm)

February 15-March 3 $1,315
March 3-March 20 $1,335
Minimum performance levels for participants are:
Violin Sonata in F Major by Handel (Book 6)

Viola Concerto in G Major by Telemann (Book 4)

Cello Danse Rustique by Squire (Book 5)

Piano Sonata in C Major K. 330 by Mozart (Book 6)
Enrollment is limited to 4 chamber groups (16 participants) and acceptance is on a first come first serve basis. Students will be placed into ensembles based on their ability level, age, and instrument.
Past repertoire CMW groups have performed has included: Dvorak's "American" Quartet, Mozart's "Hunt" Quartet, Shostakovich's Piano Trio in E minor, Beethoven's Op. 18 No. 4 String Quartet, and Dohnanyi's Piano Quintet in C minor.
REGISTRATION VIDEO REQUIREMENTS:
1. A 3-Octave Scale of your choice.
2. One or two selections that would demonstrate fast, technical playing as well as slow, lyrical playing.
*Piano accompaniment is recommended, but not required.
3. The registration video is used for group placement, so please make sure it is representative of your best playing.
4. Please make sure that the camera is placed far enough away that your whole body is in the shot. Landscape camera placement is required.
5. Please only submit solo performances - no orchestra or chamber performance submissions.
Schedule for a Typical CMW Day
Students who participate in the Chamber Music Workshop will have 5 hours of classes per day, which may include the following:
1 hour master class (short, semi-private lesson, 3 students per class)

1 hour quartet coaching

1 hour guided rehearsal session

1 hour enrichment class

1 hour attendance at Solo Honors Recitals (If you are interested in performing at a recital you can check back soon for directions for submitting your recording.)

Daily Practice

Attendance at evening concerts

Performance in Chamber Finale Concert on Friday
Evening activities such as ice cream party, movie night, capture the flag.
Need help uploading your video? Get step by step instructions here.
How to Submit Your Video
1. Include youtube link on your registration form here (registration form shows up when you click "Add to Cart")
OR
2. Submit your video after you've submitted your registration by emailing the youtube link to the Chamber Music Workshop Coordinator at cmw@suzukimusiclosangeles.com
Timeline
Register by March 20
Music will be available beginning May 15.
Classes begin in the evening on June 16 at 5:00pm.
Classes end by 2:30pm on June 21. Please note: Student perform at 1:00pm on June 21. As a result, no departures from campus are allowed before 2:30pm.
Student Honors Recitals
If you would like to perform on a student honors recital, find out more about it here: Students Honors Recitals